Jorge A. Muñoz
---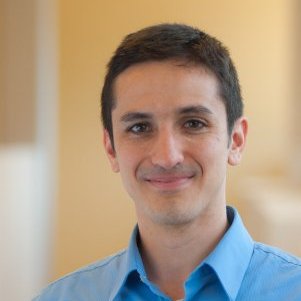 ---
Jorge Muñoz received his B.S. in Physics and Applied Mathematics (double major) from The University of Texas at El Paso (UTEP) in 2007, his Ph.D. in Materials Science from the California Institute of Technology (Caltech) in 2013, followed by employment at Intel Corporation. He started as an Assistant Professor in the Department of Physics at UTEP in September 2018.
Jorge received a Gates Millennium Scholarship from the Bill and Melinda Gates Foundation to attend UTEP. During his time as an undergrad he was active in the Society of Physics Students and worked with Prof. Jorge López on nuclear physics research. Together they won the Robert S. Hyer Undergraduate Research Award from the Texas Section of the American Physical Society (APS). He also spent summers doing research with Profs. Daniel Smith at South Carolina State University, Tom Witten at the University of Chicago, and Brent Fultz and Olivier Delaire at Caltech.
For graduate studies at Caltech he joined the group of Prof. Brent Fultz supported by the Gates Millennium Scholarship. His thesis research was on the phonon thermodynamics of several iron alloys, in particular how changes in the electronic structure of the material affect the phonon behavior. These changes were studied experimentally using x-ray and neutron inelastic scattering measurements at user facilities in national laboratories such as Argonne and Oak Ridge, and computationally using Density Functional Theory (DFT) electronic structure calculations. During this time he was the graduate student representative of the National Society of Hispanic Physicists.
At Intel, Jorge joined the group of Fellow Kelin Kuhn in Components Research and performed multiscale modeling (from DFT to Finite Element) to investigate the feasibility of using magnetic nanoelectromechanical systems (NEMS) for low voltage computation. He then joined Algorithms Pathfinding where he invented new machine learning methods and used them to predict the dynamics of computer networks and technological innovation networks. Intel has patented in several countries the intellectual property generated by Jorge. During this time he served in the Intel Artificial Intelligence Software Patent Committee, the Institute of Electrical and Electronics Engineers (IEEE) Computational Intelligence Society (CIS) Industry Liaison Subcommittee and was elected as a member-at-large of the APS Forum on Physics and Society.
Back at UTEP as faculty member, Jorge plans to establish a research program at the intersection of machine learning and materials physics.
---
---