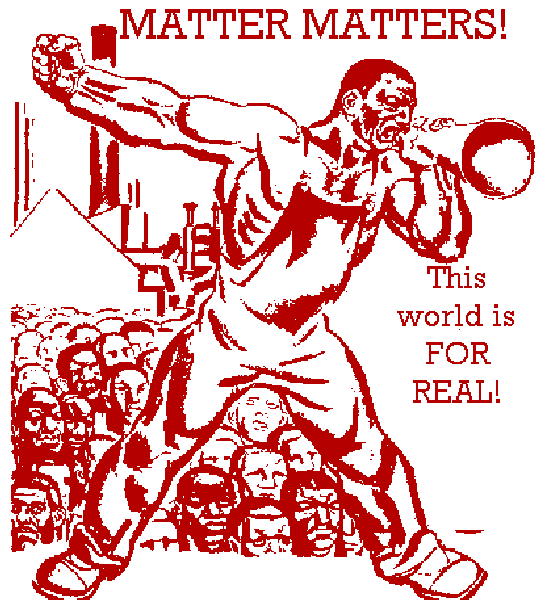 {Graphic:H. Gellert)
Questions like whether you're starving or well-fed, healthy or sick, enslaved or free, MATTER before anything else.
So... What's matter?
Birds

Bricks

Brains

Bread

Billy-clubs

Beans

Bodies

Boots

Books

Bombs

Beer

Ballet-dancers

etc., etc., etc.
Of course, Einstein long ago explained that energy and matter are equivalent, so a sunbeam or a lightning-bolt, a magnetic field or a radio-wave are just as material, in this sense, as any tree or brick.
Materialism says that "matter" (the material universe) existed before I was around, will exist after I'm gone, is separate from my thoughts, wishes and imagination and those of everyone else, and is not made up from my own mind.
And, most importantly...
---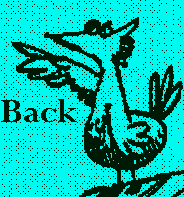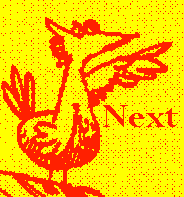 ***NOT AN OFFICIAL UTEP INSTITUTIONAL WEBSITE***
Views expressed on this website do not necessarily reflect the opinions of UTEP, its agents, administration, regents, faculty or staff.
Owen M. Williamson - Education Bldg 211E - phone: (915) 747 7625 - fax: (915) 747 5655

Open Courseware | OCW |This work is dedicated to the Public Domain..