Purposes:
To promote a culture of engagement.
To promote student participation on campus.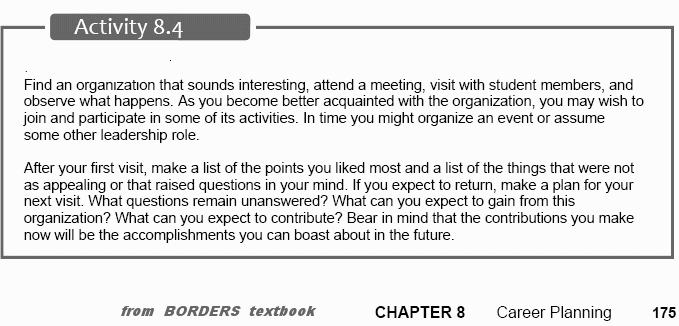 1. Join a student organization by Feb. 15. Preferably, this organization should have something to do with your major! Turn in name of organization Feb. 16.
2. Note your participation in

by March 11.
3. Turn in your report, as described above, to the class dropbox between April 10 and April 21 or before. Carefully complete all questions on the report form. This counts for 10% of your grade.
4. By April 20, turn in proof from Mine Tracker of your participation in the organization you chose (a printout verifying your participation).

Reproduced under fair use for classroom purposes only.
Web page for educational purposes only.