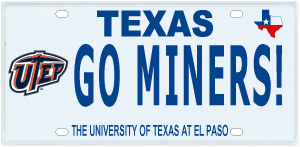 IMPORTANT NOTE!
Each one of you have access to computers at the various lab sites on campus - especially LACIT (you pay a technology fee each semester for this). So, excuses such as:
I don't have a computer at home...

My computer broke down, or the poor thing has a virus...

I couldn't get to LACIT on time...

My printer is out of ink...

I don't know how to use a computer...

And others...
WILL NOT BE ACCEPTED.
---
Owen M. Williamson - Education Bldg 211E - phone: (915) 747 7625 - fax: (915) 747 5655

Open Courseware | OCW |This work is dedicated to the Public Domain..