Un Seminario de Investigación Crítica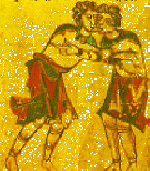 UTEP--Universidad de Texas a El Paso
CRN 12696 Otoño, 2008

Sesión 12: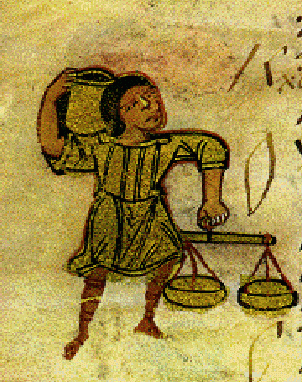 15 noviembre 2008

Pendiente: ACES: Our shared vision is to serve as a national model for Science, Technology, Engineering, and Mathematics (STEM) student support center.
With an emphasis on exceptional customer service, ACES mission is to provide quality learning and study environment enabling students to succeed academically, personally, and professionally.
Our services and resources include tutoring (lower and upper division for engineering and sciences students), workshops, study and meeting areas; and access to reference materials and technology in a facility designed for networking with peers, faculty, and professionals.
"Quiz" o reseña sobre Cap. 8 de Vasiliev (Imperio griego e imperio latino)
Video: Byzantium, the Lost Empire, Part II (en ingles). Reacciones.
Discusión sobre sus informes investigativos. Actitudes, valores y metas personales. Dificultades encontrados y discusión sobre cómo vencerlas. Posible visita de alumnos y / o profesores de habla hispana. Comienzan informes estudiantiles. Otras actividades por anunciarse.
Bitácora--Progymnasma 12: Descripción (Ecfrasis).

Tu tarea:

Describir a una persona o a un lugar en gran detaille. Si se trata de una persona, has de ir de cabeza a pies. Tu meta debe ser que si tus lectores, luego de leer tu descripción, se encuentran cara a cara con esa persona o con ese lugar, van a poder reconocerlo con gran facilidad. Tu descripción debe ser por lo mínimo de 3 a 5 párrafos de largo.

Tarea:
---
ATLAS está en el UGLC 202. Explore los siguientes enlaces a recursos de la UTEP:
Laboratorios
Ubicaciones
Tel.


ACES
Phys Science
2nd Floor Lobby

747-8442
ACES
Classroom Bldg
Room 101

747-8727
ACES
Classroom eXPansion
Room 001

747-6481
ACES
Math - Bell Hall
Room 130

747-8814
ATLAS
UGLC
Room 202

747-7875
CALC
COBA
Rooms 306,310,324

747-7777
Education
Technology Center
Education Bldg
Room 401

747-7666
ILC
Health Sciences
Room 109

747-7211
LACIT
Liberal Arts
Room 405

747-5375
LTC
Library
Info pending

747-5391
---
For educational purposes only.
Owen M. Williamson - Education Bldg 211E - phone: (915) 747 7625 - fax: (915) 747 5655

Open Courseware | OCW |This work is dedicated to the Public Domain..