INSTRUCTOR Owen M. Williamson, MA
Week 1: August 24-28, 2015
In case of student absence, or if class is ever cancelled due to circumstances beyond Instructor control, students are still expected to complete and submit all assignments on this page.
Monday, Aug. 24
1. Contact members of your Writing Group, decide on a SUBJECT for the semester.
2. Get Borders book if you don't have it already. Read Borders introduction: The art of attending college.
3. Do Welcome Survey.
Wednesday, Aug. 26
1. Read "Team Up! What makes writing groups work," by Rachel Randall. Be ready to respond in class.

: Friday, August 28

1. Print out and learn "Three Big Rules" for college writing.

2. View "Rhetoric" slide show.

3. Read High-Risk Behaviors. Print out. Be ready to respond next week.

4. Do Welcome Survey if you have not done so already.

5. Do first Podcast Report.
Lesson Plans (corrected 8/26/25)

Monday:
Introductions.
Complete class contact list
Course rules and regulations, instructor's expectations.
Assign Writing Groups.
Introduce SUBJECTS.
Introduce course syllabus.
Introduction to the University and to the theme of the course. Students will become familiar with major UTEP academic policies and requirements. Discuss: What is cheating? Copyright and the concept of "plagiarism" in the American university community: your duty to acknowledge sources (something absolutely necessary in all university-level work).

The three grading systems and how to calculate your GPA.

[Academic success strategies].
Note: "Plagiarism" means the appropriation, buying, receiving as a gift, or obtaining by any means another's work and the unacknowledged submission or incorporation of it in one's own academic work offered for credit, or using work in a paper or assignment for which the student had received credit in another course without direct permission of all involved instructors. (UTEP Handbook of Operating Procedures, 1.3.1.2.)

In-class discussion: Avoiding "the vanishing act" and responsible college membership. "University Seminar 1301 instructors' main goal is to help students be successful. Thus, they will have certain expectations of their students. What are some of those expectations and how will those help you be successful?" (Borders xxii)
Wednesday:
Introduce the concepts of rhetoric, persuasion, argumentation, sales resistance and intellectual self-defense. Cartoon Intro. to Rhetoric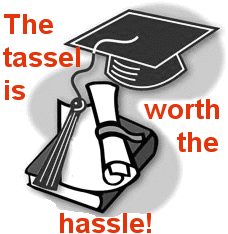 Introduce Dropbox.

---

Friday:

Assign collective reports, presentations. Choose writing group SUBJECT and group leader for the semester!


Introduce campus computer Labs/ Centers.
---
---
Resources Available: UTEP Computer Labs:
---
Lab
Location
Phone


ACES
Phys Science
2nd Floor Lobby

747-8442
ACES
Classroom Bldg
Room 101

747-8727
ACES
Classroom eXPansion
Room 001

747-6481
ACES
Math - Bell Hall
Room 130

747-8814
Education
Technology Center
Education Bldg
Room 401

747-7666
ILC
Health Sciences
Room 109

747-7211
LACIT
Liberal Arts
Room 405

747-5375
LTC
Library


747-5391