Welcome to my Webpage!
Links
Background:
Research Interests:
My research interest includes:
Stochastic Differential Equations: Modeling of SDEs related to Mathematical Finance and Geophysics.


Geophysical Modeling: Modeling using Stochastic Processes, Fourier Analysis and Wavelets Analysis.


Numerical Analysis.


High Performance Computing.


Image Processing.
Projects:
Extensions of Canny Edge detector in Image Processing.




Application of Partial Differential Equations to Modeling a Guitar String.


Mathematical modeling of the spread of alcoholism as an infectious disease.


We can't solve problems by using the same kind of thinking we used when we created them.

- Albert Einstein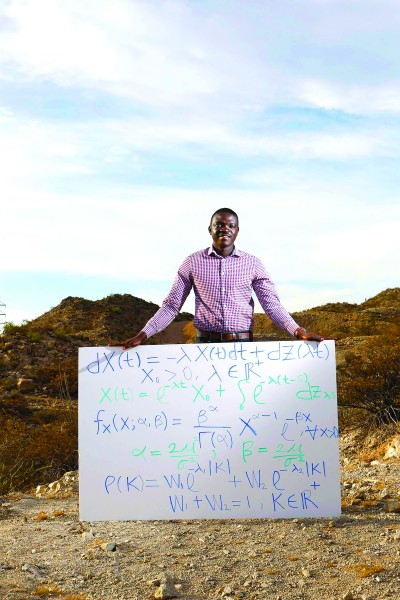 Office :



Bell Hall Building

Room 206



Mailing Address:



Department of Mathematical Sciences
The University of Texas at El Paso


500 West University Avenue


El Paso, TX 79968



Email address:

oktweneboah@miners.utep.edu





Phone: 915-777-9951