Public Speaking (2) (5% each)

Collective Oral Report (5%)

Survey (5%)
CRN 14151. MWF 8:30-9:20 am, in EDUC 318.
UTEP OpenCourseWare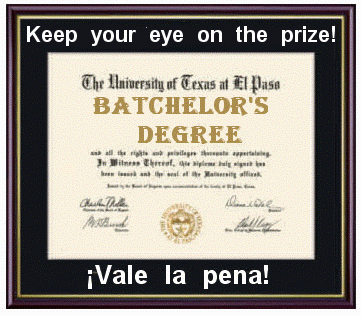 Thesis: In each of my courses, I need to make 100% sure that I finish the semester knowing more about the subject than what the professor demands or is teaching.

INSTRUCTIONAL TEAM:
Instructor: Owen Williamson, M.A. 747-7625 omwilliamson@utep.edu

Peer Leader: Sofía Cano. scano2@miners.utep.edu